SAVE 25% to 40% on SITKA GEAR
SALE ENDS NOVEMBER 28th
Canadian hunting and sporting outfitter
Join our mailing list for the latest news and Save 5% on your first order!
Every VRS Sticker purchase will get you a beautiful die cut Victory Ridge Sports sticker plus a FREE entry into the draw for a free product or package!  Every sticker draw includes a new and unique product or package.  Click the button below to see what is on offer right now!
Go ahead and grab that gear you've been eyeing in our Canadian hunting store.
Canuck Hudson Elite Semi-Auto Shotgun – 12ga
The Canuck Hudson Elite Semi-Auto Shotgun is an inertia-driven semi-automatic with a 3 1/2″ chamber and a 28″ vent rib chrome-lined barrel with a red fibre-optic front bead. The receiver and barrel are midnight bronze and the stock features a Mossy Oak Bottomlands pattern.

Five choke tubes (Benelli Crio Plus pattern) are included, as well as a choke tube wrench, shim set, sling swivels an oil bottle and the manual. The top the receiver is drilled and tapped.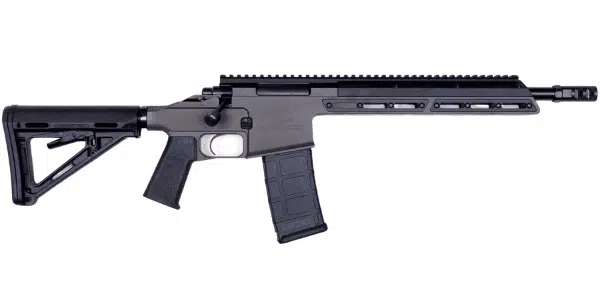 The Black Creek Labs MRX Bison Scout is a compact, light, and rugged bolt action rifle chambered in 5.56 NATO, 300BLK, or 7.62x39 and fed with
stanag
magazines
. The vertical pistol grip and adjustable stock allows for the rifle to be shot comfortably in any position.
Our hunting store offers the best gear in Canada to help you get out there.